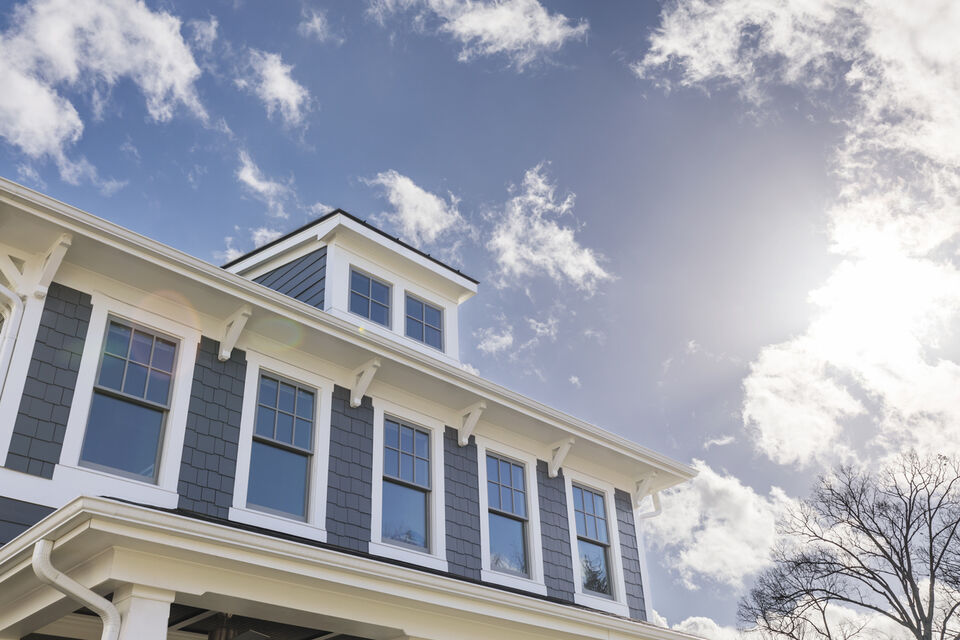 Top Quality Replacement Windows
Did you know that most of your energy efficiency is lost through your windows? Glass is a very poor insulator against the outdoor weather temperatures.

Today, we have glass materials that can block out nearly all of the outdoor influences that nature or the elements can throw at it. With options in glass such as UV ray blocking, sunlight blocking, hurricane and impact resistance, and more, you'll have the right replacement windows to protect and beautify your Cape Cod area home when you choose Cazeault Roofing and Solar.
Vinyl Replacement Windows
Vinyl replacement window remains a favorite window type for homeowners on the South Shore and Cape Cod. Not only an affordable window replacement option, vinyl windows offer you much in durability, energy savings, and classic design. Vinyl replacement windows come in many varieties and styles to match the architecture of your home. We can help you choose the right window style in vinyl and will give you expert installation.
Composite Replacement Windows
By combining materials, your composite window options will offer you much in maintenance-free, durable windows that stand up to the tests of mother nature and time. Aluminum or vinyl-clad windows give you a tough exterior and a natural wood interior that can be painted or stained. Composite and fiberglass replacement windows give you strength and some of the best energy efficiency available.