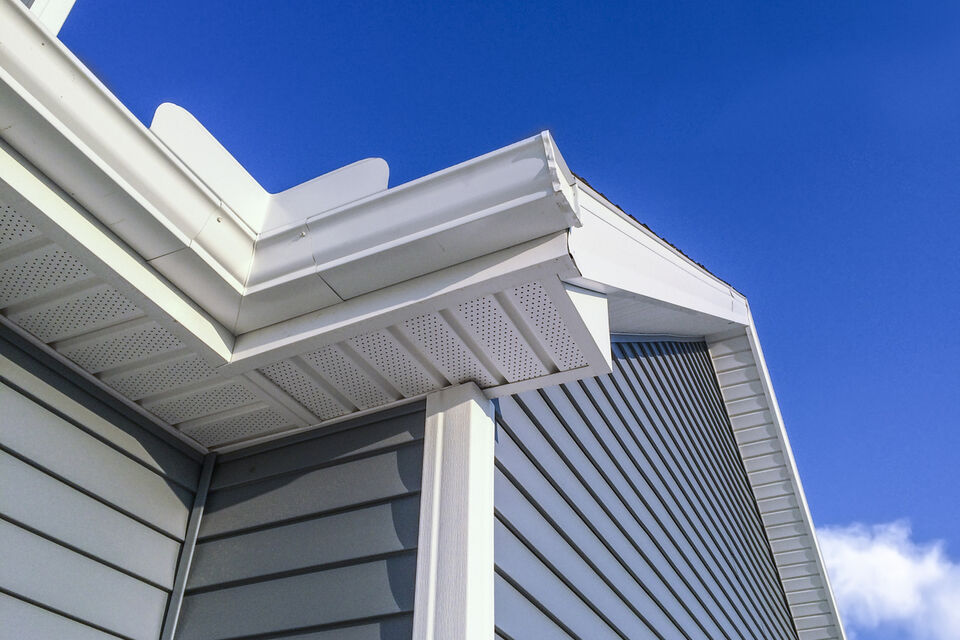 Repair or Replace Rotten Trim
When a roof needs repair or replacement, there are often other parts of your home that also need attention. This can include the rake board, soffits, fascia, and trim around windows or doors. It's vital that these components are replaced or repaired when showing rot or damage so they don't lead to bigger problems. Fortunately, you have many options available in a number of styles, price points, and materials.

PVC Trim Products
High-quality PVC trim offers plenty of visual aesthetic appeal. It enhances and complements and ties everything together. Working with a sturdy material that also is beautiful is a win-win for your home.
You'd be surprised by how well-suited PVC can be for a variety of jobs. It can be moulded, milled, and routed for just about any application. PVC is durable which means you can get years of exceptional performance.
Even high-quality PVC is often a more cost-effective alternative to other materials. Plus, since it requires less maintenance and repairs, it will continue to save you money along the way. It provides a crisp and clean finished look. If you haven't already added this to your home, let us show you the results you can expect.
Natural Wood Products
For a traditional look, wood is a great option. Wood can be a cost-effective solution. It is also available in a number of styles, profiles, and can be painted or stained to match any style.

Small Job Specialists
If you are concerned about some rot on your home, contact us today. We are experts in all aspects of exterior home maintenance and can help you with jobs of any size.