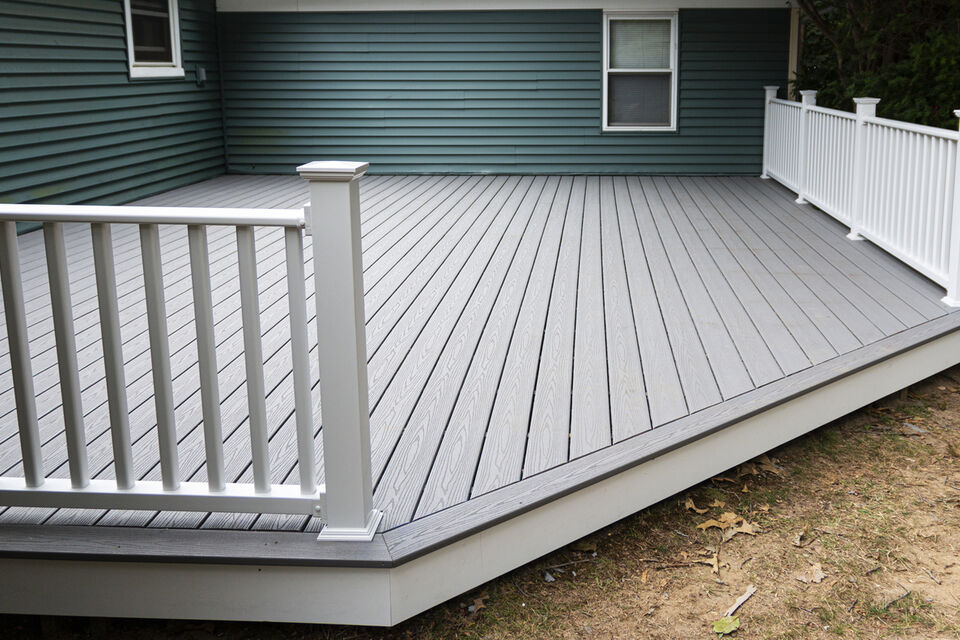 Deck Resurfacing & Repairs
Cazeault Roofing & Solar can help you give your old deck a new life without completely replacing it. We can help you upgrade to new, more durable materials–like composite and IPE, or change the finish to better match the style of your home.
Deck Resurfacing vs. Replacing
Deck resurfacing is the process of replacing the boards, rails, steps, even the frame and foundation of your deck. So why might this be done? When is this the appropriate approach to take?

This is ideal for decks that aren't that old but that weren't maintained very well. This results in weather-worn surface boards that can't be fixed simply by re-staining them.
Maybe you've bought a home that has an existing deck but that doesn't like the materials or the finish. Resurfacing will help you change that.
It could also be that part of the deck is in good condition while other aspects are not. For example, maybe the surface is alright but the stairs or railings are unsafe.
Can I resurface my deck?
It will depend on the age of your deck and the quality of the workmanship. Even if the deck isn't that old, it's vital that a professional thoroughly inspects the condition. You don't want to rebuild a deck on shoddy foundation materials.

It's true that a smaller percentage of decks are actually good candidates for resurfacing than are not, but it's worth taking a look.

Contact us today to schedule your deck inspection. We will give you an honest, professional assessment.