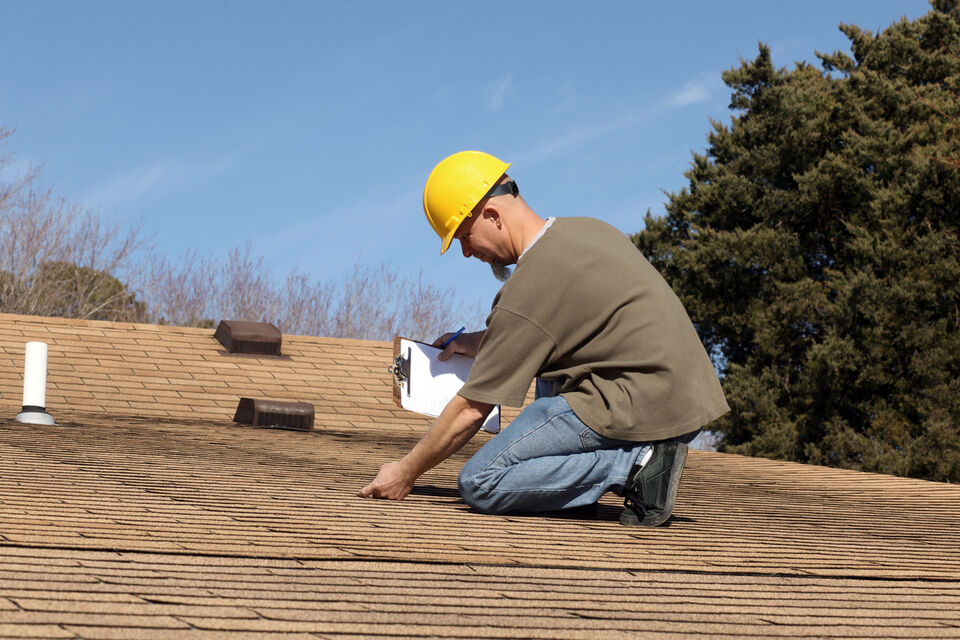 Roof Inspections By Experienced Professionals
Don't trust just anyone with your home. Your roof is one of the most valuable assets in your home. As such, you want to protect it for as long as possible.

The most effective way to ensure your roof is functioning properly or to assess the severity of possible damage is with a detailed and comprehensive roof inspection.
At Cazeault Roofing we've been in the roofing business for over 85 years. We know roofs of all types inside and out, so we are extremely capable inspectors. Our roofing technicians are professionally trained and know exactly what to look for and test to give you all of the information you need about your roof.

The report our inspection generates is very thorough and makes the claims process for insurance much simpler. This is why we are the preferred choice on Cape Cod & Plymouth MA, by homeowners and insurance companies for comprehensive roof inspections.
Roof Inspections When Buying or Selling a House

One of the most common times that homeowners on Cape Cod have a roof inspection conducted is before either the purchase or sale of a house. This is crucial as, for buyers, you don't want to end up purchasing extensive roof damages or repairs along with your new home. For sellers, having unknown damage to your roof could significantly decrease your property's value, so it is important to discover that and fix it before an appraisal. A roof inspection from Cazeault Roofing can help protect your assets and ensure that all parties involved in a home buying transaction are safe.

Storm Damage Roof Inspections

Massachusetts is known for powerful wind storms, especially in winter, and along with that is the beating your roof will take from snow, hail, and wind. Whenever a storm comes through, call Cazeault Roofing for the most detailed roof inspection available.

We have experience working with insurance companies and know exactly what information they are looking for so your claims process goes much smoother. If you aren't familiar with the claims process, our talented and experienced roofing technicians can assist with that too. Request A Roofing Inspection & Quote.

If Cape Cod experiences a storm, don't put off an inspection just because you can't see any damage from the ground. Sometimes damage can be hidden for months and only surface in the form of a problem necessitating a repair. Save yourself the hassle later by letting the professional eye of a skilled roofer take a look.
A $225 Roof Inspection Fee applies when someone who does not yet own the property is looking to purchase and wants an estimate and/or evaluation. This inspection fee also applies when the insurance company is pushing the customer to replace the roof.
Roof inspection fees can be credited to future work if contracted within 60 days of the report date.