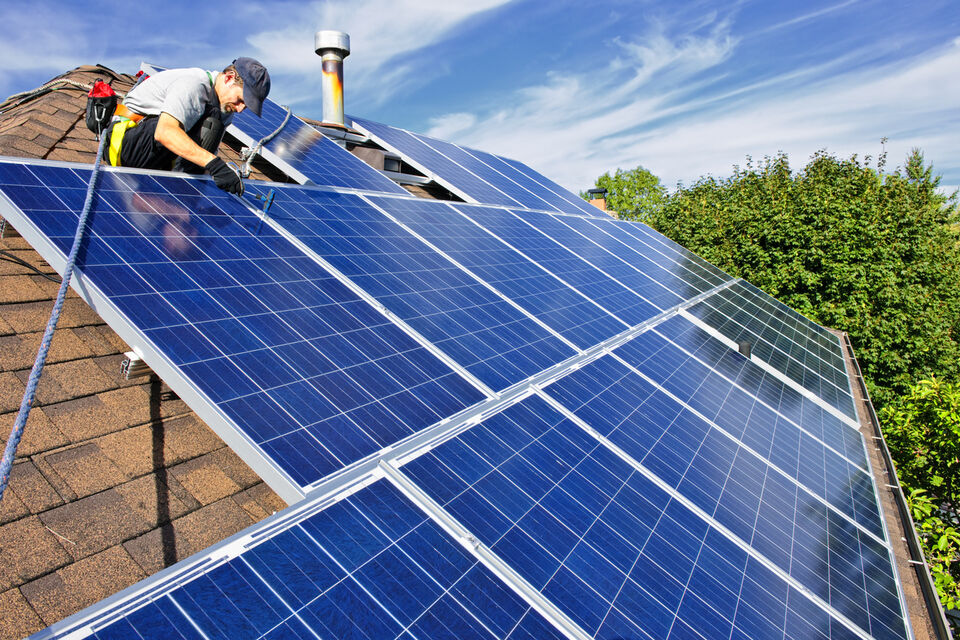 Your Local, Professional Solar Panel Installers
Many people are aware of some of the benefits solar panels can offer them. They are, however, mistaken in believing it is not a cost-effective option for their home. At one point, solar technology was extremely cost-prohibitive to the average homeowner, but over time, as improvements have been made in manufacturing and interest has increased, this simply isn't the case anymore.
Most residential solar panel systems pay for themselves in only a matter of five years.
As industry leaders, Cazeault Roofing & Solar has been in business since 1927. We have specialized in energy-efficient home exterior improvements. Our technicians are professionally trained and highly skilled. You can trust that your solar panel installation will be done correctly. That is why we are the number one choice on Cape Cod for residential solar panel installation.
How does it work?
Step 1: Schedule a Free Solar Assessment
Our solar technicians will evaluate your property to design an intelligent solar system that makes the maximum use of the sun's solar output.
Step 2: Configure & Install Your Solar Panel System
We'll show you our best estimates of what your solar system can produce, and the costs, tax breaks, and solar rebates, you can expect to achieve. Then, our professional team will install your solar panel system.

Step 3: Start Saving Money on Your Energy Bills!
After approval and installation, we activate your new solar energy system. You will immediately start seeing the savings on your monthly energy bills.
What's Included?
A 1-year pre-paid Omnidian Performance Plan subscription is included with all new qualified residential systems compliments of Cazeault Roofing. The program benefits include:
Cash-Back Energy Guarantee
100% Peace Of Mind
24/7 Professional Monitoring
Proactive Service Dispatch
100% Covered Maintenance
Live Support and Diagnostics from Our Solar Experts