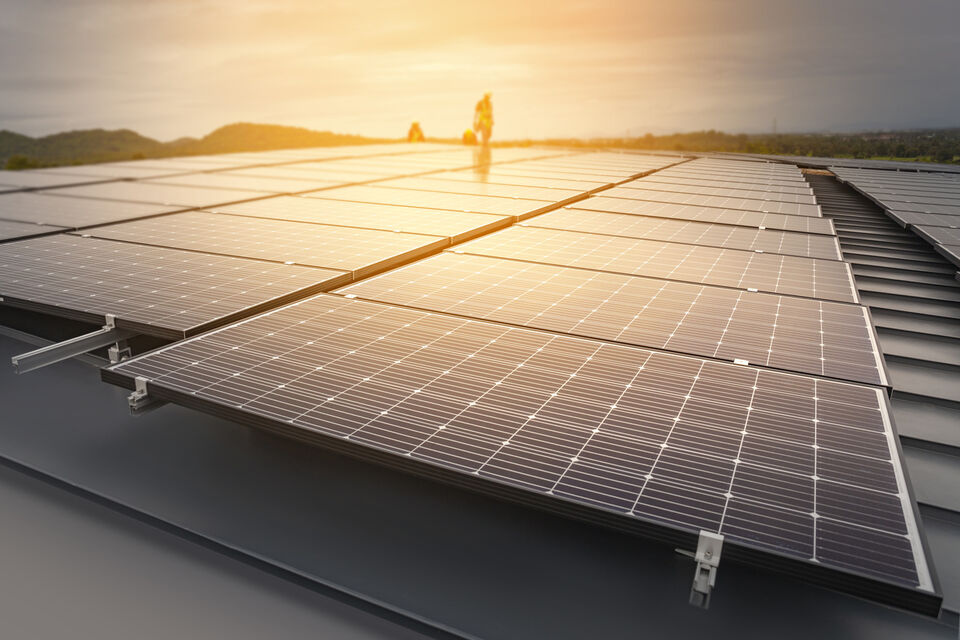 Decrease Costs, Increase Value
All expenses in a business affect the bottom line. One way that a business can mitigate these costs is by generating clean energy from solar power.
With the installation of solar panels, taking advantage of whatever vast real estate may be available on the typically flat roof, a business can generate a significant amount of power, drastically decreasing energy costs.
Solar Energy Adds to Your Bottom Line
There are several practical benefits for solar panels, chief among them the energy cost savings. The amount of energy produced by a business' solar panels can be large which would have a severely positive impact on decreasing high utility costs. Solar panels are not just good for the practical energy cost savings though. Utilizing solar panels sets a good example for the Cape Cod area while having a positive impact on the environment. This will likely result in great PR for your company, as well as the warm and fuzzy feeling, that comes from doing something good.
One of the biggest reasons many Cape Cod businesses are considering solar panels is the incredible tax advantages. There are many tax rebates and discounts that are afforded to organizations that have solar panels installed.

Beyond that, solar panels will also increase the value of your property and subsequently the value of your business as a whole. This will be a factor in calculating total asset value should you ever decide to sell your business.
When you are ready to consider what solar panels could do for your business, call the experts at Cazeault Roofing & Solar. We have the specialized training and skills necessary to meet the unique needs of a commercial property and your solar panels.